While in Southern California, we stayed at Palm Springs Thousand Trails RV Resort. The resort is absolutely beautiful and there are palm trees scattered throughout every site. It is truly a site to behold. We created the YouTube video below to showcase the resort. There is some additional information under the video as well.
The resort is located on the north side of Palm Desert, CA.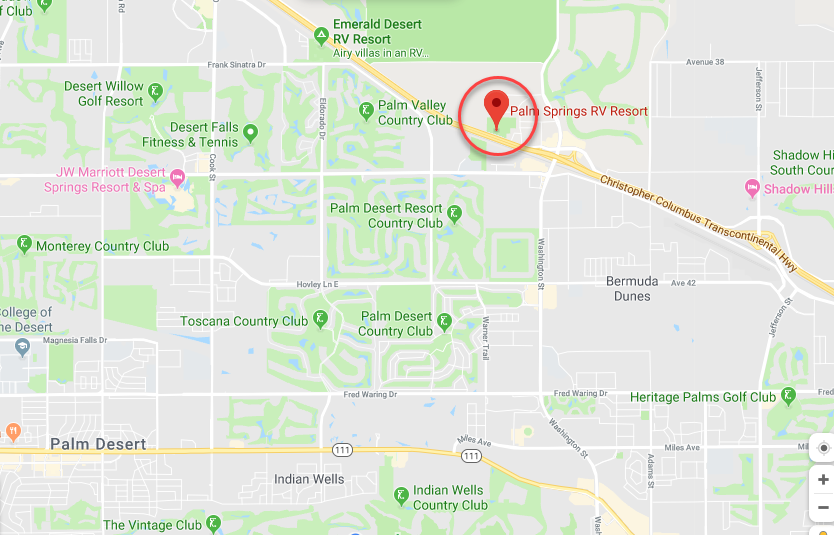 The area is comprised of three different cities, Palm Springs, Palm Desert, and Indio, CA. Due to the resorts location, there are ample opportunities for activities. We are not golfers, but have heard that this area is amazing if you like to partake in the sport.
We really liked the resort due to how close it was to several landmarks and hiking opportunities. In the coming weeks we will be releasing posts and videos featuring these landmarks and hikes.
Until then, thank you very much for taking the time to read our blog!
Please follow and like us: