Hello everyone-
While in Palm Desert, we took on the Bump and Grind Trail. The Bump and Grind trail is a 4 mile loop that is located on the Southwest corner on the outskirts of the city. The trail is rated at "moderate" due to the 1,105 in elevation change. The map to the trail is located just under the Youtube video below.
The trail offers a great view of the city below. We completed the trail during the winter months, when the trail was quite green with blooming flowers. If you are ever in the Palm Desert area, we would highly recommend this hike.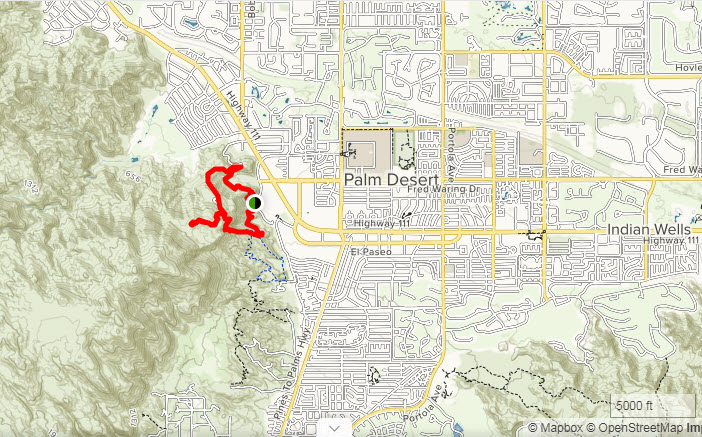 Thank you for taking the time to read our blog. We are now on YouTube, Facebook, and Instagram. If you haven't done so already, please subscribe to our social media accounts to keep up with our travels!
Please follow and like us: