After leaving Palm Springs, CA, we headed to Tecopa, CA for a few days. The area is known for their healing hot springs. As usual, we created a YouTube video about our experience. However, under the YouTube video, I have included maps and additional pictures of the area.
There are several hot spring pools throughout the area, but we mostly focused on two of them.  The large free pool north of the city, and the hot springs that are attached to the campground where we stayed. 
In order to get to the free hot spring, you simply drive about a mile or two north of town.  You will see the spring on the right side about 100 yards off the road.  There are plenty of signs posted, so you shouldn't miss it.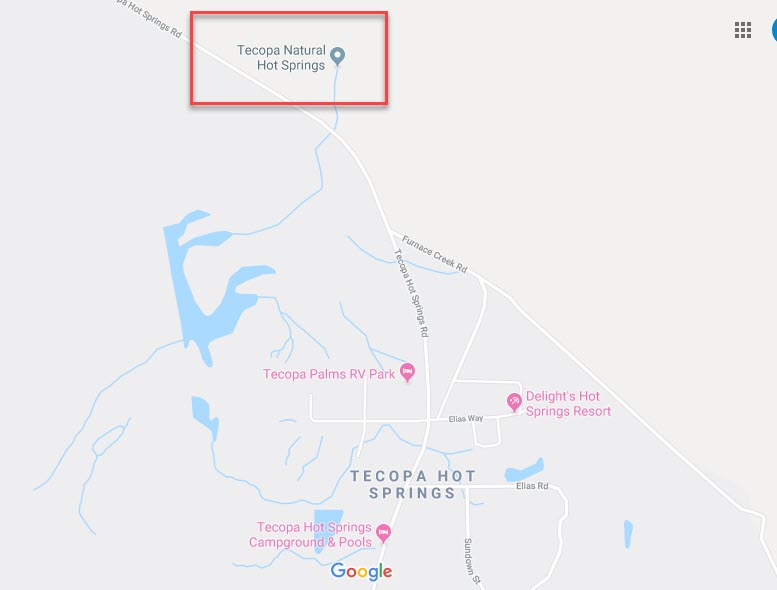 The map below shows the hot spring pool that is attached to the campground.  We cover it quite extensively in the YouTube video so I will not be duplicating the information here.  I just wanted to provide a map as there are several hot springs in the area and they can all become quite confusing.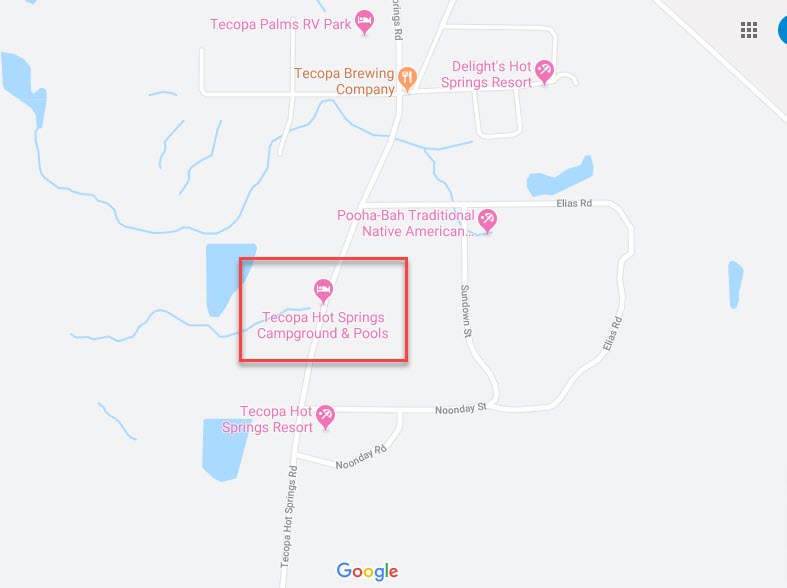 The free pool has amazing 360 views of the surrounding landscape.  Its like being in an oasis on the moon.  The water is around 105 degrees and the water ranges from 1-3 feet deep.  The pictures below were all taken from the free pool.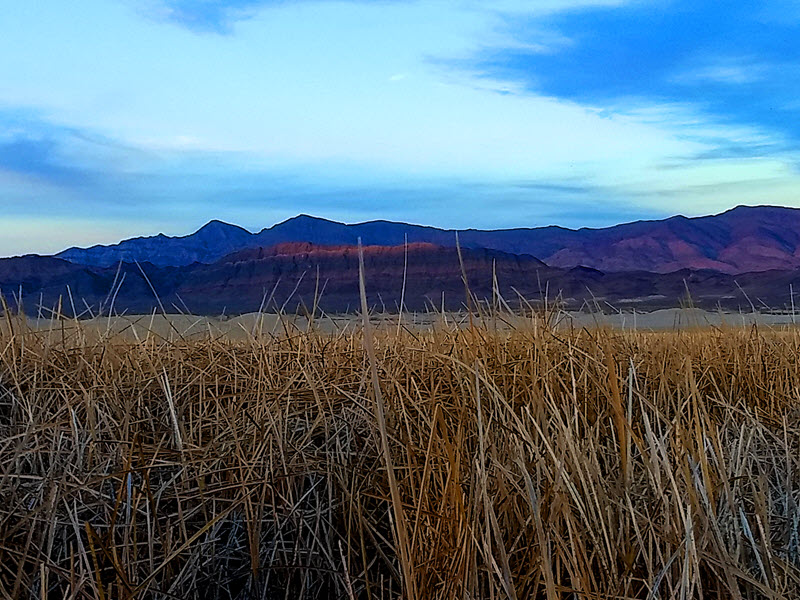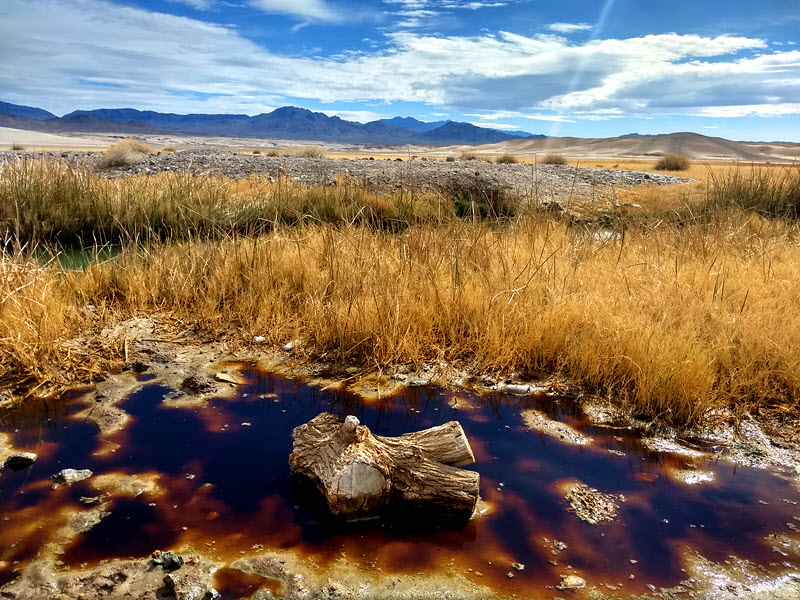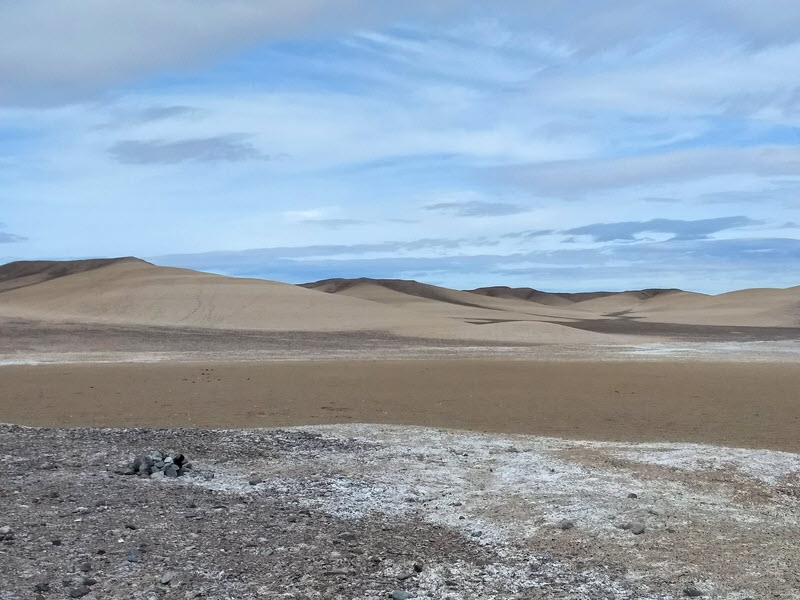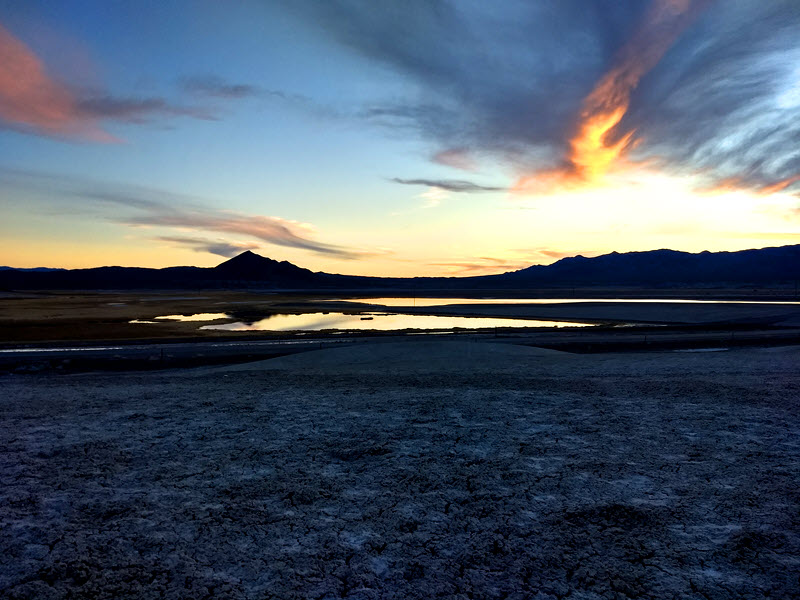 Locals Only Hot Spring Pool
There is also one additional hot spring that we've heard was built for locals and is considered a locals only hot spring.  Since it is a locals only pool, I will not be posting the coordinates, but it was pretty easy to find with the help of Google Maps Satellite view. 
Its not far outside the city, but the road to it can be a little sketchy.  We were able to drive our Prius to it without any issues.  Like the large free outdoor pool, the locals only pool provides panoramic views of the surrounding landscape.  There are also a few chairs and an old couch for seating.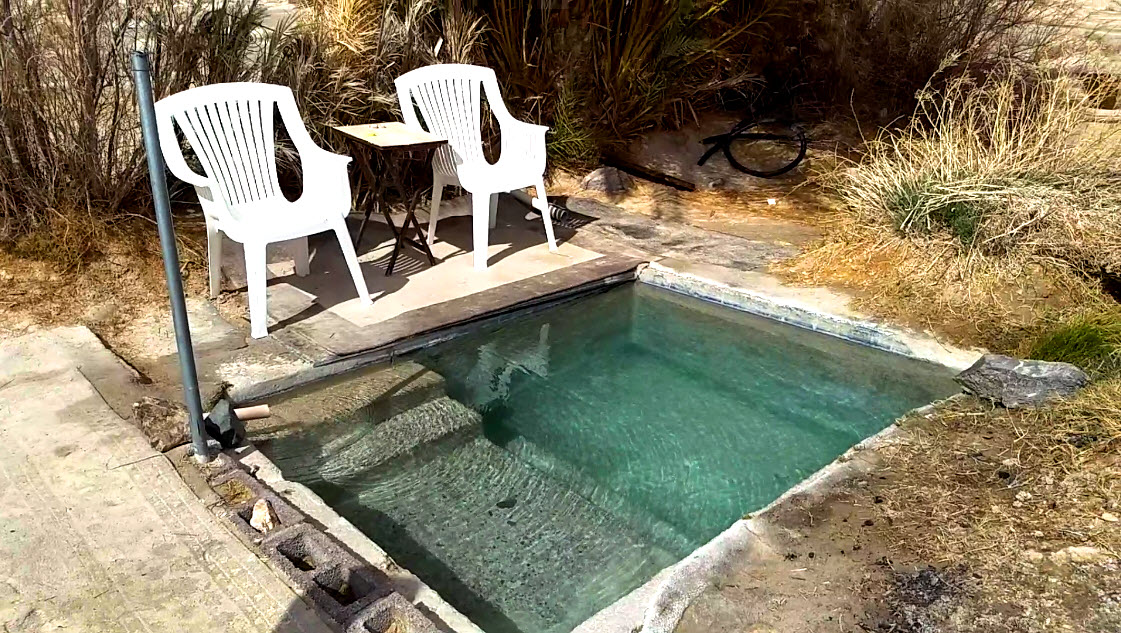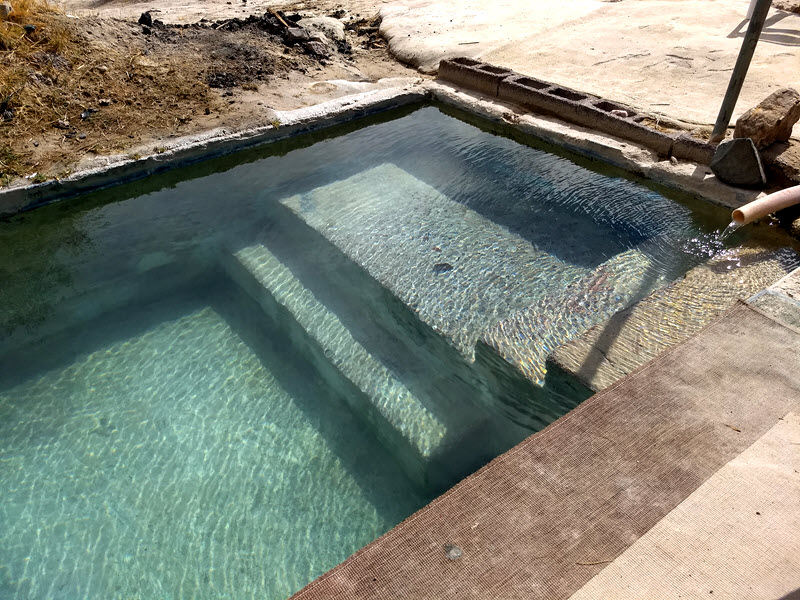 Ramsey also loved the area.  There are wide open spaces, so he was able to take daily walks where ever he wanted to go.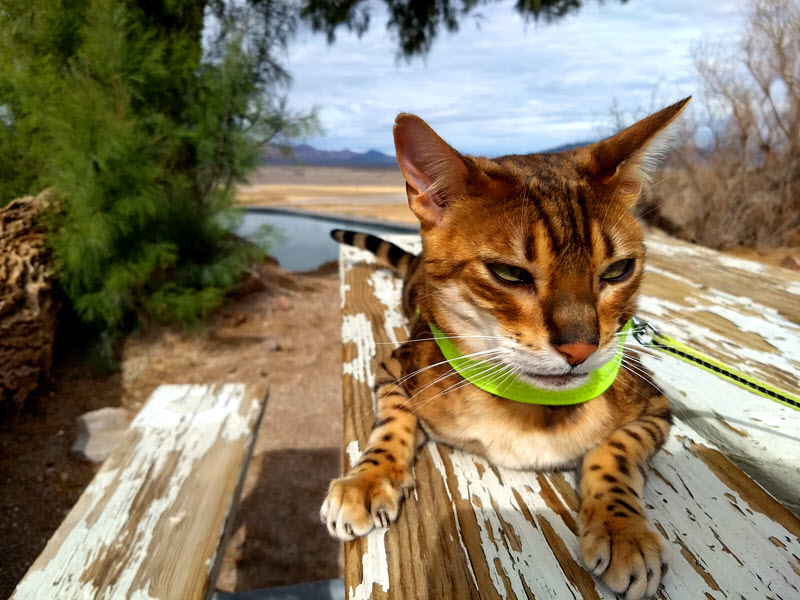 Thanks for taking the time to read our blog.  If you liked what you read, please consider subscribing to our YouTube Channel or Facebook page to stay up to date on our travels.
Please follow and like us: