We have always had a love of taking vacations (doesn't everybody?) and traveling.  When we lived in Las Vegas, we would take weekend trips to California beaches, scenic Utah state parks, or the occasional cruise to the Caribbean or down Mexico's Baja Peninsula.  
When we moved back to Kansas there wasn't a lot to do in the area and that is when we started tent camping. However, it was always difficult to take vacations with Buck's job.  RaeLynn would have summers off and the typical days off during the school year.  While Buck would have to work.  We would pack our car early Friday morning, go to work and leave the second we got off work.  We would often stay as long as we possibly could on Sunday before making the trek back home to the dreadful Monday that awaited.  While tent camping we found we have a love of hiking trails.  We have been on some amazing trails.  
Our tent – The "Eureka Assault Outfitter 4".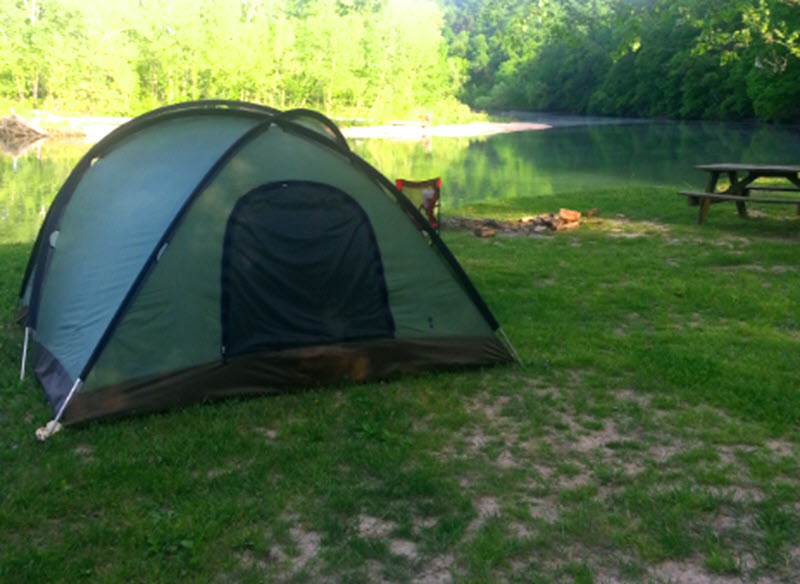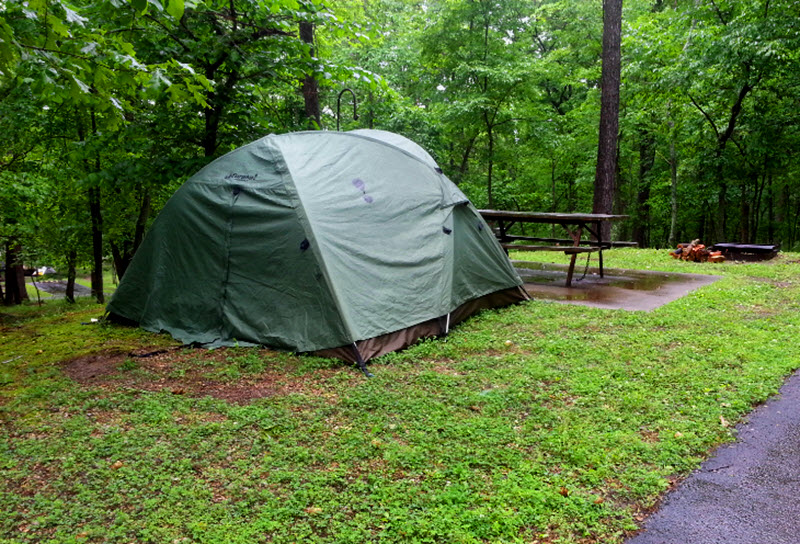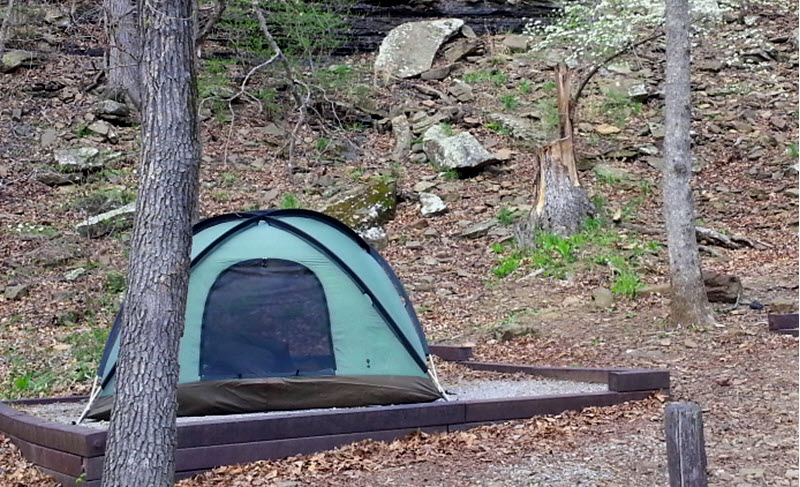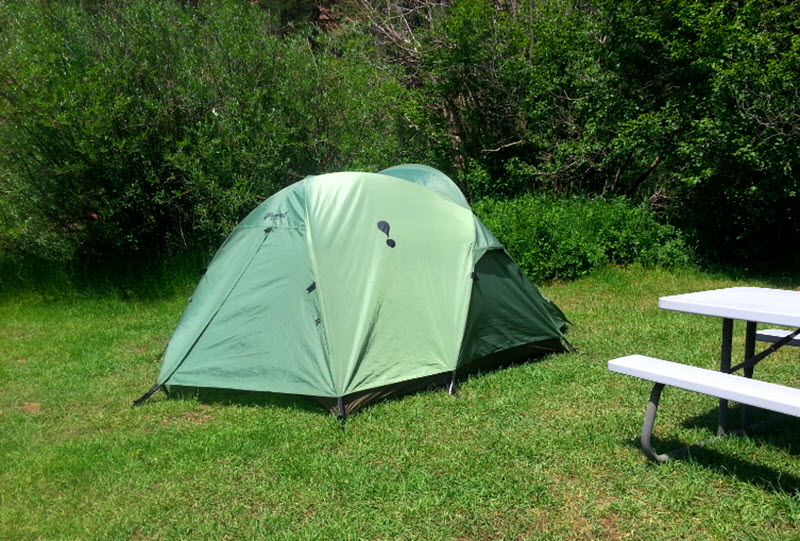 After moving back to Kansas so RaeLynn could live closer to her mom, she passed away in April of 2018.  This was the push we needed to make a change and to travel full-time in an RV.  RaeLynn was able to obtain an online teaching job and Buck is able to do remote IT work.
After moving back to Kansas we have been downsizing and living a more minimal life.  We have greatly enjoyed living a more minimal life and so far we have enjoyed living in our RV.  A few years after tent camping we found out about full time rving.  We started watching full-time rving youtube channels, which was very inspiring.
We are excited to travel the US and explore nature's beauty.