THE RV:
We attended several RV shows, looked at numerous dealerships, and researched different makes and models of RVs. We ultimately decided that a fifth wheel would best suite us. The next step was deciding on a brand and floorplan we liked. When researching brands best suited to full time living, we noticed that DRV consistently ranked among the best in build quality, owner loyalty, and 4 season rving. Luckily for us, we purchased our DRV close to Howe, Indiana where DRV's are manufactured. We were able to tour their facilities and see several DRV's in various stages of construction.
Make: DRV Mobile Suites
Model: 32TK3
Year: 2010
Length: 32′ 10″
Layout features: Rear living area, shower and vanity in bedroom area, big telescoping kitchen
GVWR: 16500 lbs
Unloaded Vehicle weight: 12977 lbs
Carrying capacity: 3523 lbs (minus 800 lbs water weight = 2723 lbs)
​Fresh Water Capacity: 100 gallons
Gray Water Capacity: 75 gallons
Black Water Capacity: 50 gallons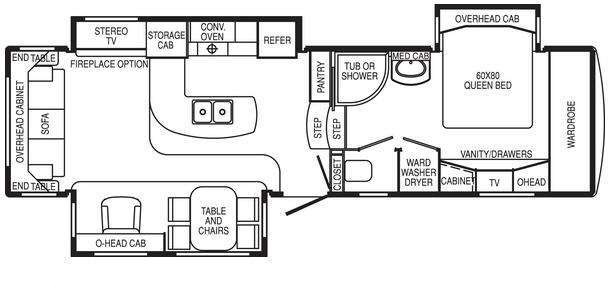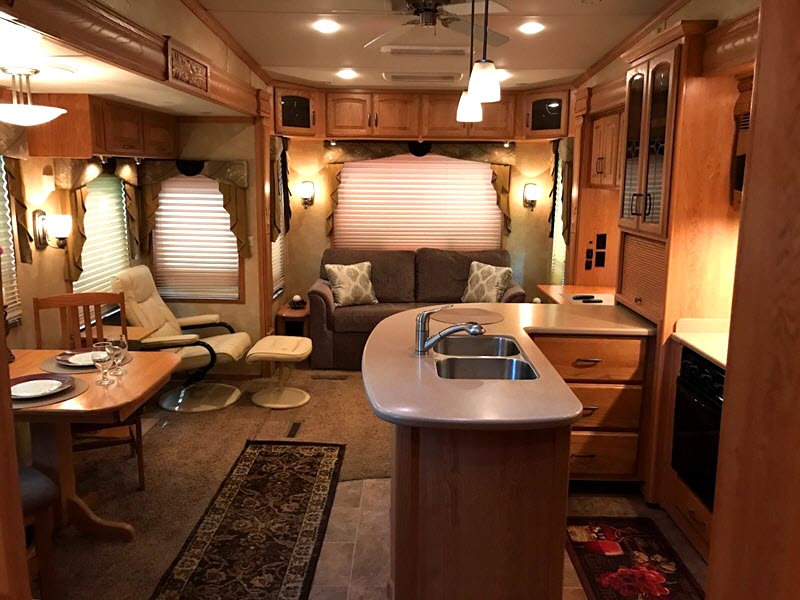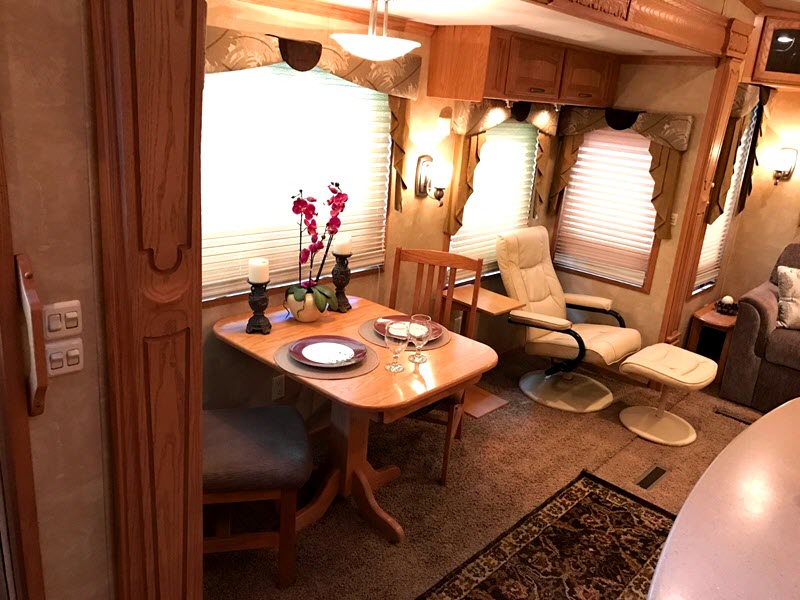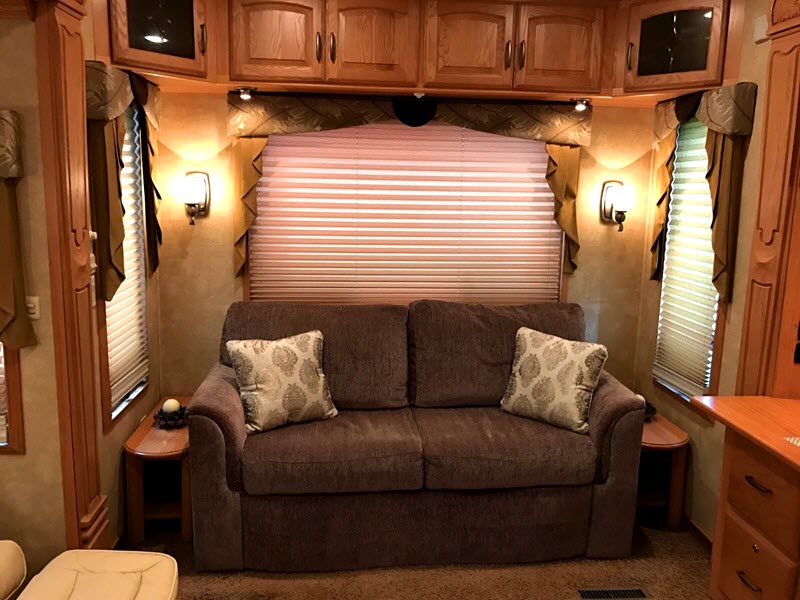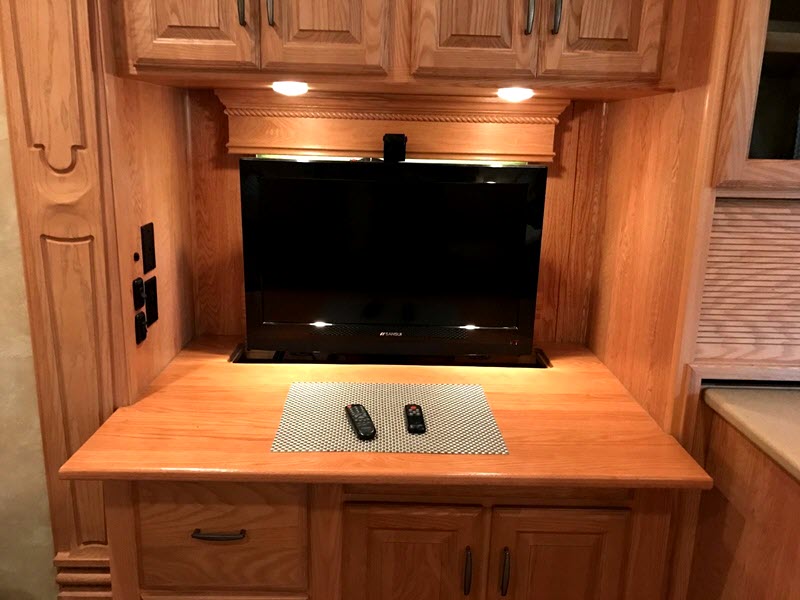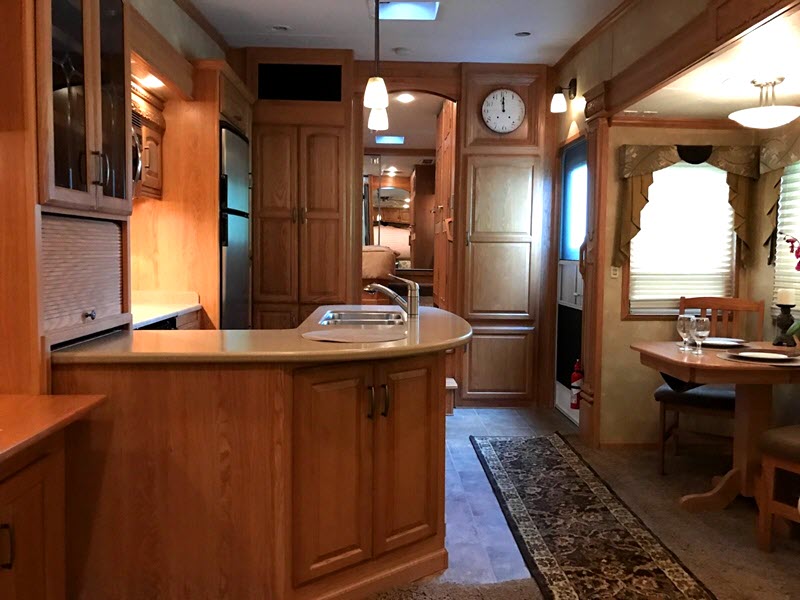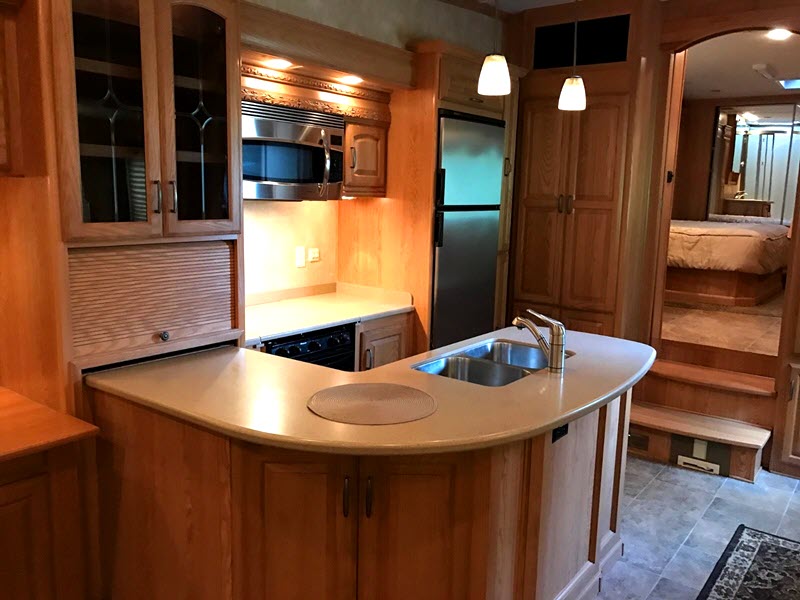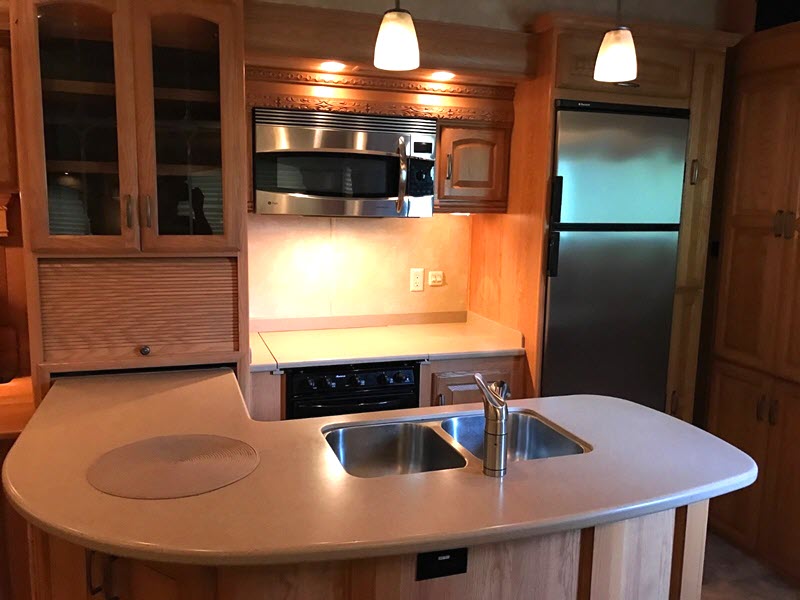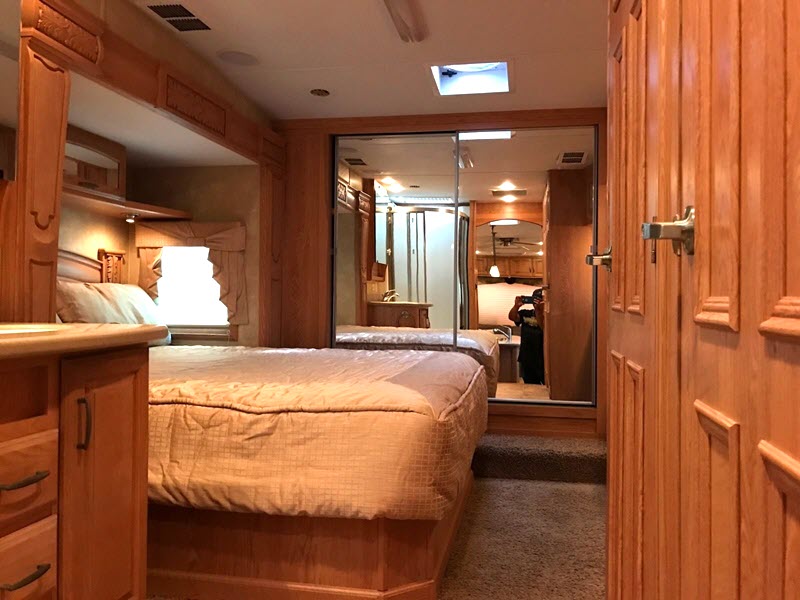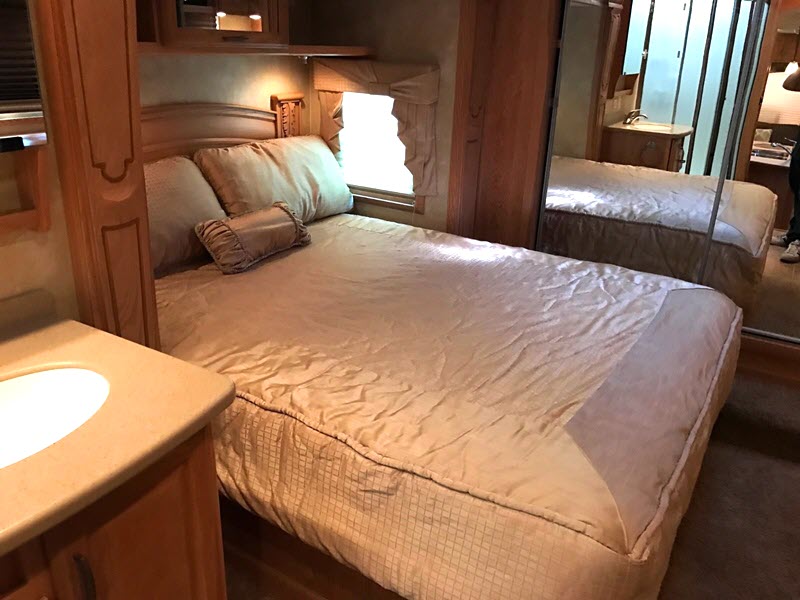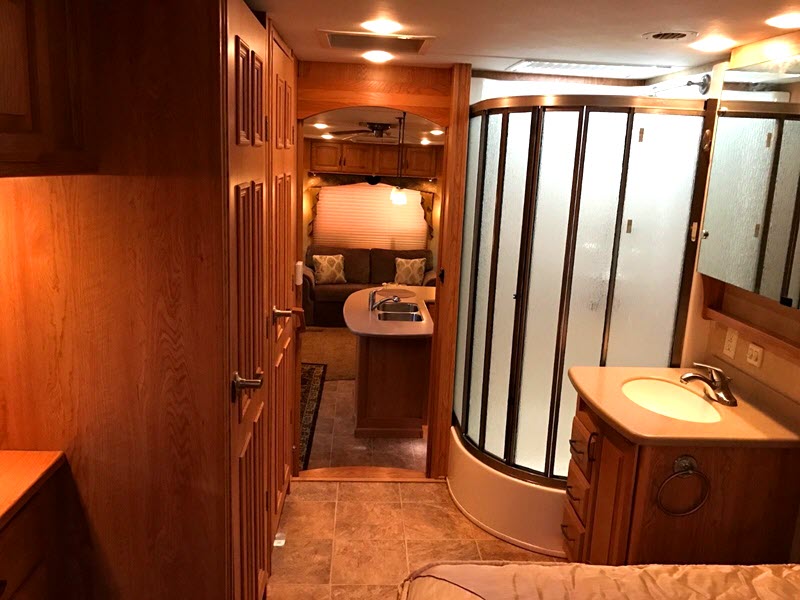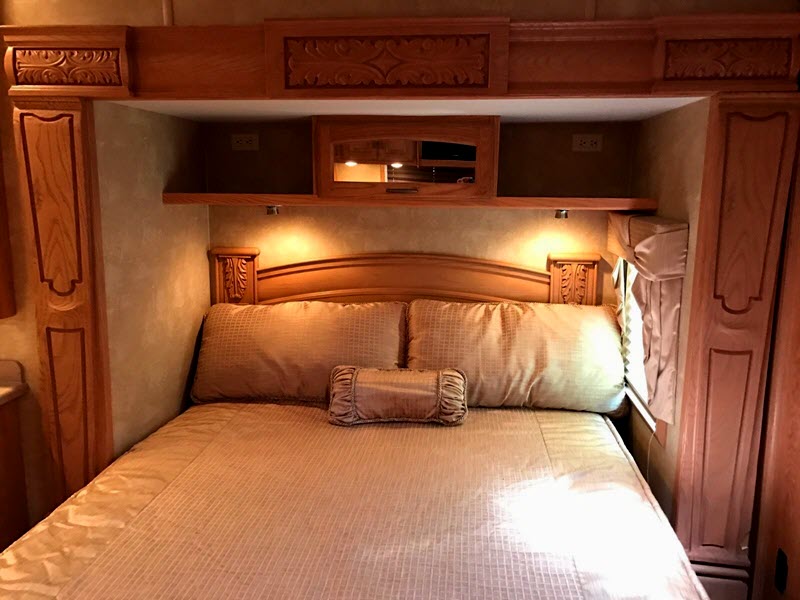 ---
THE TRUCK:
Make: Ram
Model: 3500 DRW 4×4
Year: 2014
Edition: Big Horn
Engine: 6.7 Turbo Diesel
Color: Brown (Or sexual chocolate as Buck likes to call it)


GVWR: 14,000
GCWR: 29,000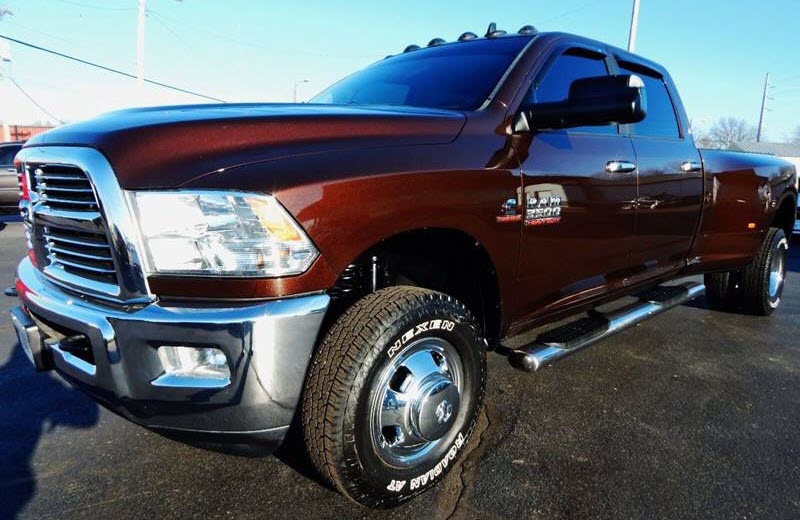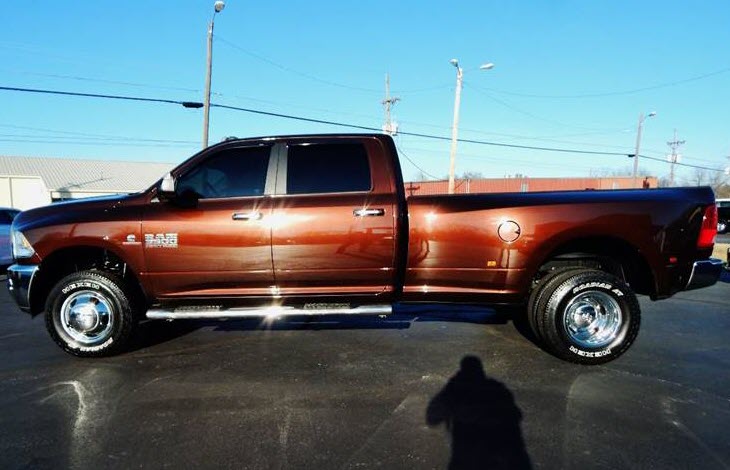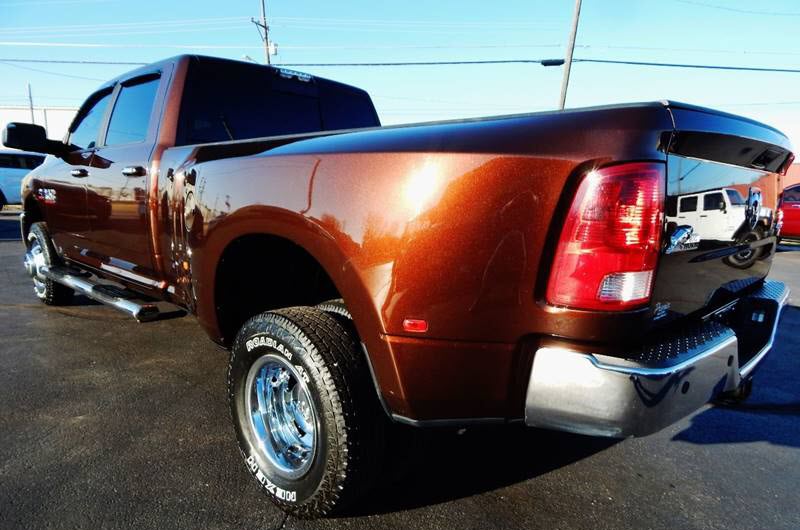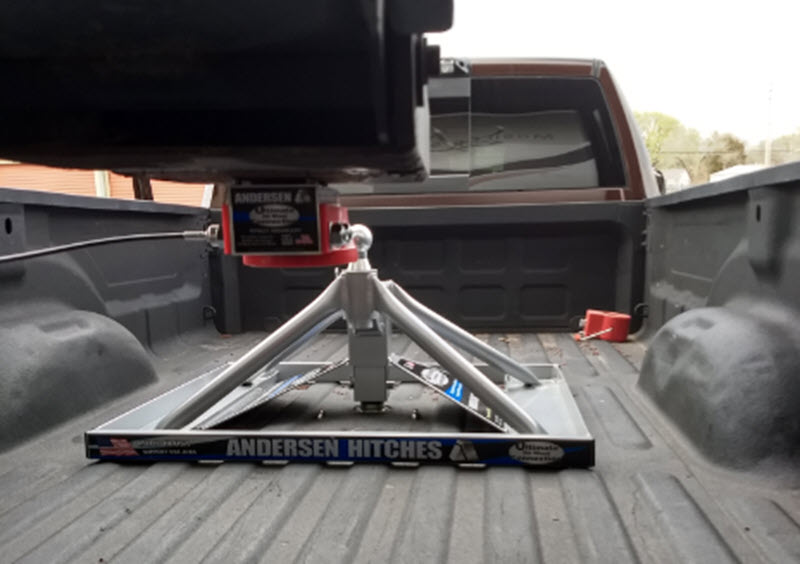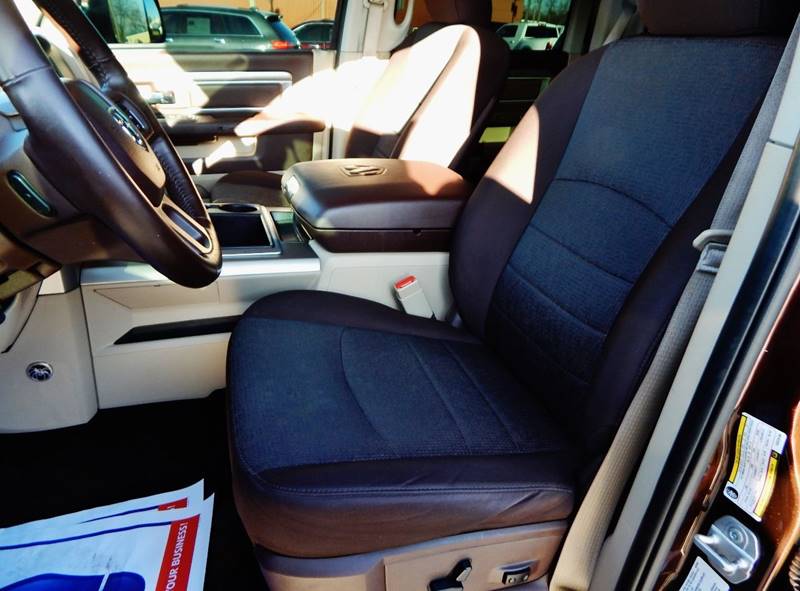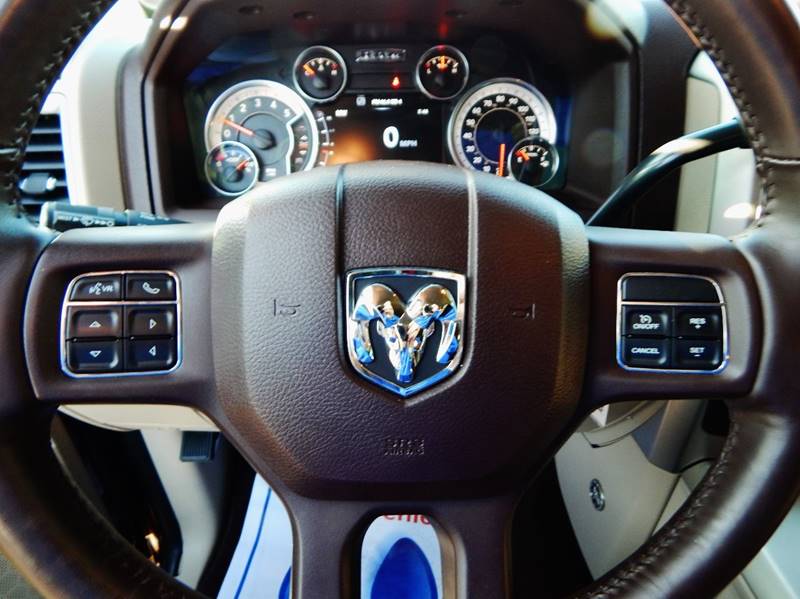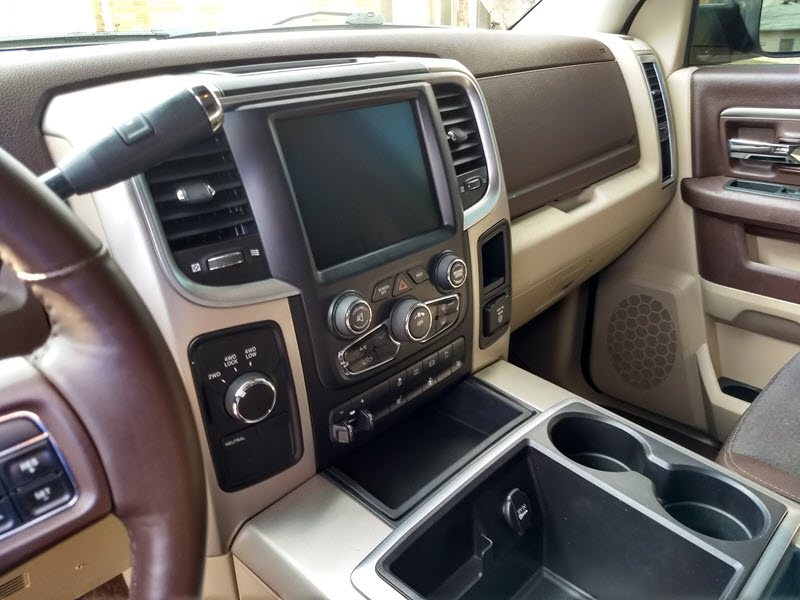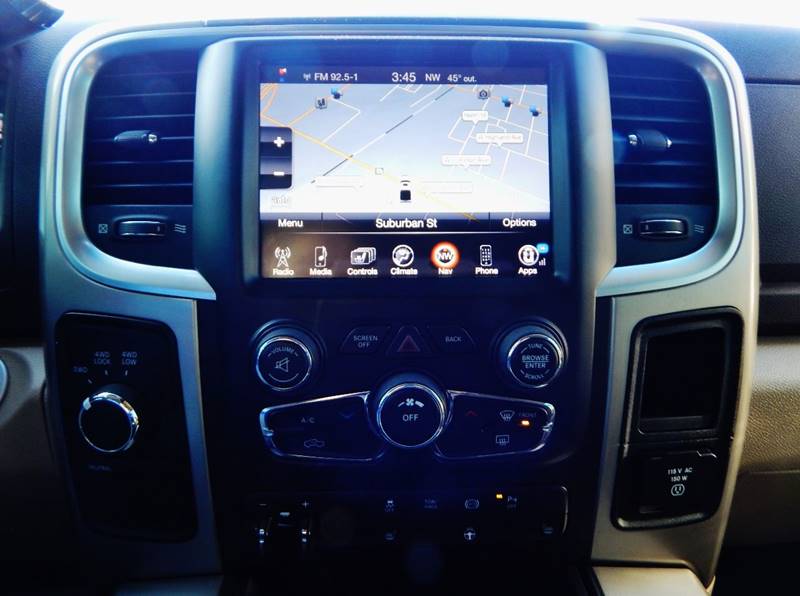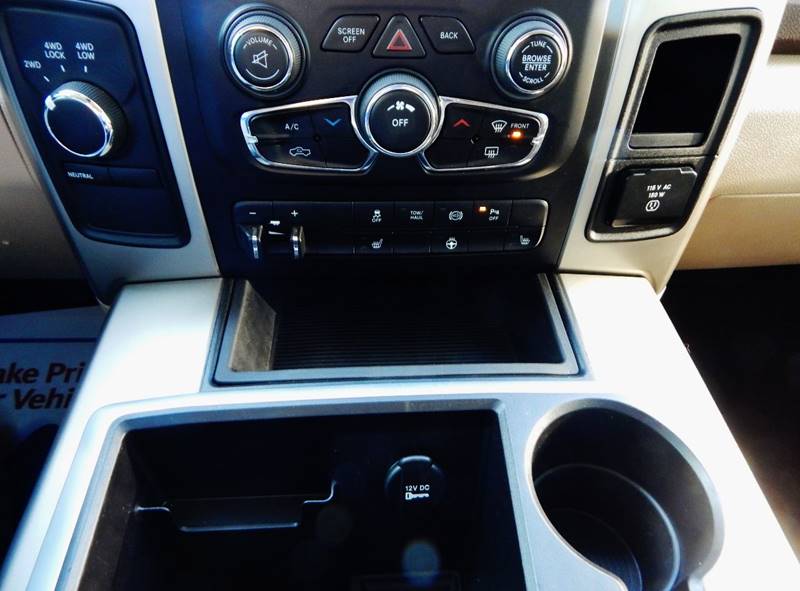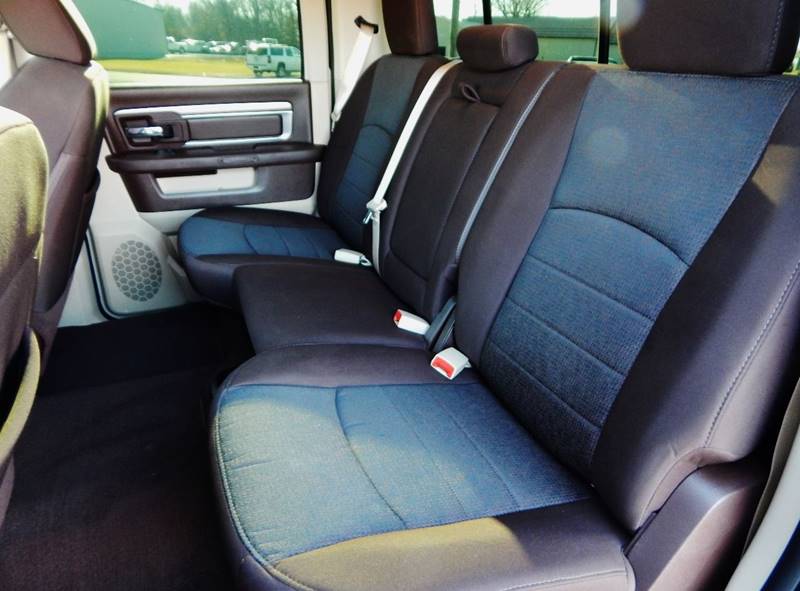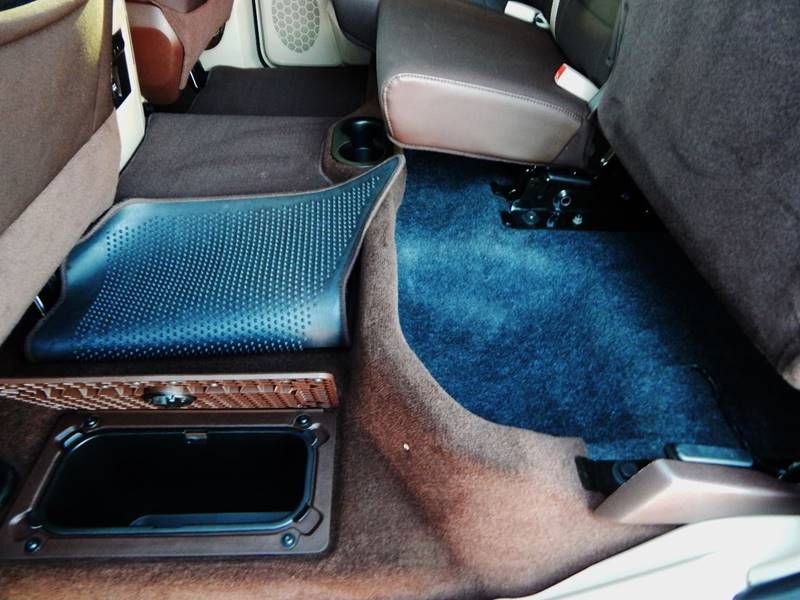 THE GAS SIPPER:
Make: Toyota
Model: Prius
Year: 2008
Engine: 1.5L of pure fury! (76HP to be exact)
Color: Gray
MPG: 45-55
Fun Fact: The most reliable car on planet Earth!